Hardwood Flooring in Charlevoix, MI
Hardwood floors can be the main feature in any home. Whether you're looking to update one room in your home or the whole place, wood flooring is a reliable and attractive choice. Not only does it add value to your home, but it also lasts for many, many years to come and is easy to maintain. At Bartletts Home Interiors, we carry a large selection of solid wood and engineered hardwood flooring. Our flooring experts are ready to help you find the best hardwood flooring product for your home at our showroom in Charlevoix, MI. When helping you select your new floors, we take your design preferences, performance needs, and budget into consideration before recommending a product. Stop by today to start the search for your dream flooring!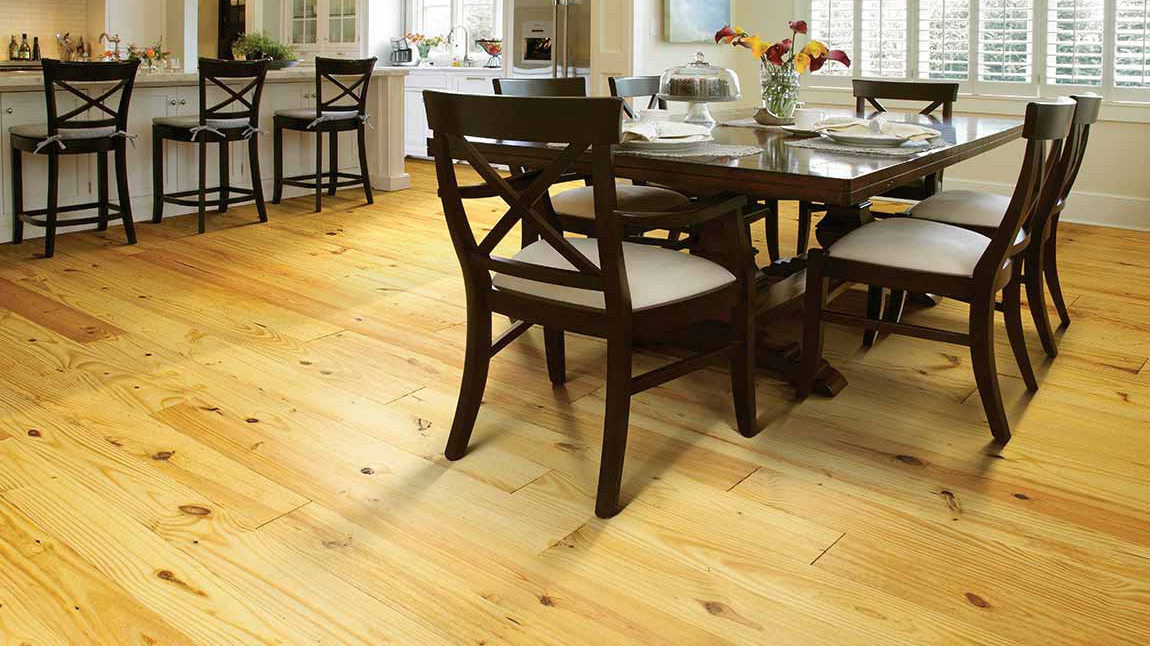 What Are The Benefits of Hardwood Flooring?
Hardwood flooring has many benefits over other types of flooring. These benefits go way beyond just looks and durability. The benefits of hardwood include:
A

high-end

appearance with natural elements and earth tones that add

warmth

and

coziness

to any room.

Improves the

resale value

of your home.

Comes in a

variety of appearances

, colors, styles, stains, and species.

Strength

and

durability

from quality wood products are used to make both solid and engineered hardwood flooring.

Easy to keep clean

and requires very little maintenance.

Improves acoustics

in your space.

The smooth surface of hardwood makes it easier to remove dust and debris, which helps maintain

better indoor air quality

.

Looks

great with any decor

style.
Solid vs. Engineered - What's The Difference?
We only carry hardwood flooring products from the best brands and manufacturers in the industry so that you know you are getting strong, durable flooring. Some of these brands include Aquadura H2O, Baroque Flooring, Downs, Floorcraft, Spotlight Values, Kahrs, Mannington, Mohawk, and many more! The two types of hardwood flooring that we carry are solid and engineered hardwood. Both come in a wide variety of species including oak, maple, mahogany, and more. Our wood selection comes in different colors, plank sizes, and grains. Learn about the types of hardwood flooring that we carry:
Engineered hardwood flooring

is made of 3-5 layers of wood laminated together with grains running at different angles. While engineered hardwood looks like solid hardwood, it is more structurally stable and can be used anywhere - even in spaces with lots of moisture.

Solid hardwood flooring

consists of single pieces of wood planks, which can be easily customized and can be re-sanded to change finishes.
Do You Carry Waterproof Hardwood Flooring?
Yes, we do! We know it sounds too good to be true, but we promise - it's real! Waterproof hardwood says goodbye to the limitations of traditional wood flooring. We carry Aquadura H2O, which is a hardwood flooring product that has been coated in a protective seal that will resist water and moisture. This means that you can even install hardwood floors in moisture-prone rooms like your bathroom, kitchen, laundry room, and basement.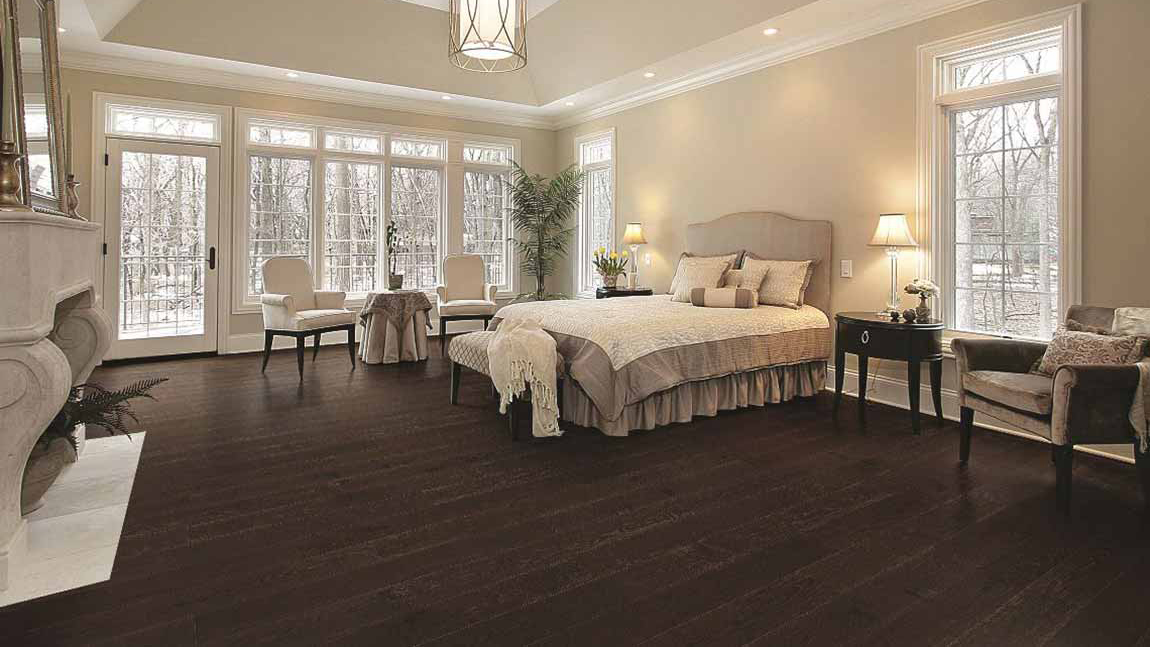 How Do I Maintain My New Hardwood Floors?
Great question! Keeping your hardwood floors looking clean and brand new for years to come is easy. For lighter cleaning, regularly sweep and apply a dry mop to your floor for the removal of dirt and debris. To keep your hardwood floors clean and vibrant, we recommend using a little soap and water or a wood-specific cleaning solution. If you want your hardwood floors to be extra shiny, you can purchase a wood polish that will keep your hardwood looking brand new and can be used every 2-4 months. We are always happy to make a product recommendation that is within the warranty of your new hardwood flooring.
Professional Hardwood Flooring Installation Services
Once you've chosen your new floors, rely on us to help protect your investment with our flooring installation services. Installing floors is a job that is best left to professionals. Our team of expert installers is certified, highly trained, and has many years of experience under their belts. When you count on us to install your new hardwood floors, you will never need to stress. We work efficiently and quickly. We offer our Ultimate Confidence Guarantee, which is our promise to you that if you are unhappy with your newly installed hardwood floors, we'll replace them with a similar product at no extra cost to you. Just give us a call within 30 days of your initial installation!


Contact us today to learn about our hardwood flooring selection and installation services. We proudly serve customers throughout the Charlevoix, MI, area.